If you have bought one sex doll, then this post will help you a lot. If you are single, then you have made the right decision. Sex doll is not just a partner, but it can add many sex pleasure into your boring life. If you are married or have your companionship, then it can enhance your sex desire at night. When you have your own sex doll, then it will give in to you. She will never angry or complain, she just wants to spend every common day with you.
If you don't know how to use a sex doll? Fine, You have come to the right place. In this article, you will find out everything you ever want to know about how to have sex with a sex doll.
Step 1: Transport Your Package to Your Bedroom Carefully
If you have never bought one sex doll, then you mustn't know the weight of a sex doll. Some guys are astonished when they received the first love doll. Most full-size sex doll being used weighs between 50 and 70 pounds plus all the packaging weight! Your fully packaged sex doll could possibly weigh up to 80 pounds when she arrives. So it is not easy for you to take her home. And plus, if the post staff will bring it to the door, then it is great. On the flip side, if you don't buy a sex doll, then the doll's size is also big, so you need to assure that there are enough places for you to store it. At the same time, you had better put it on some privacy places on the condition that you care for privacy.
Step 2: Open the Package along the Seams with a Boxcutter, Knife, etc.
Once the package is placed on the floor in your room of choice, cut the tape along the top edges of the box to open her up. Be careful not to go too deep with the knife as you don't want to risk cutting your new favorite sex partner. Once you've cut the packing tape along the seams the box will open up much like a coffin.
When you received your package, cut the tape along the top edges of the box by using a knife or what. At this time, you cannot cut deeply, because, it is likely that you may harm the sex doll. Cut it carefully, then using your hands to remove the glue, then you can unpack the cotton.
Step 3: Clean Your Hands!
After unpacking the package, it is time to clean your hands, because you may make your doll dirty if your hands are not clean. So now please wash your hands before touching her.
Step 4: Unpack the Sex Doll Head First
After unpacking the cotton, you will see the sex doll head first, which is a football-sized sphere. Now, please remove the foam and take the head out of the cotton with its bag. Please take the bag on the floor, then you should put it back when the body is taken out. What's more, please save the bag in the cotton, because you will use it again.
Step 5: Remove Other Sex Doll Accessories Next
You will find that there are many sex doll accessories after unpacking the cotton, just like a wig, clothing, brush, lube, and some other accessories. Now, please take these items out carefully. Put them around. Now, you know what is inside.
Step 6: Remove the Foam from the Body of the Doll Carefully
It is very vital to be careful during this process. This best sex doll video shows exactly how you should go about removing the foam from the body of the doll:
Step 7: Lift the Doll out of the Box with the Blanket
Wrap your arms around the doll and blanket and lift her out of the box placing her gently on the floor beside it.
Step 8: Attach the Head to Your New Sex Doll
This step is so easy, but if you don't know how to install it, please see the following videos, but if you still don't know how to install, please leave us some messages and we will reply to you as soon as possible.
Many more tips are updating about how to use the sex dolls…
Making Love to Your Doll
It is very common these days for both men and women to make love to sex dolls. So, the answer is yes. But the more pressing question is, why do people have sex with these dolls in the first place? For starters, they do not like to be alone. They are tired of it. Many of them have lonely, sordid lives and have made peace with the fact that these dolls can fill the void that the absence of a real partner creates. Also, truth be told they believe that these dolls are far more good looking than real people they may get the chance to go out with or make love to.
Vaginal sex with your doll

This Insert vagina has a striated cavity which is designed for full sensations and realism. The detachable vagina has the advantage of being easily inserted and removed. You will thus be able to clean your sex doll's vagina comfortably after use without having to handle your entire sex doll.
Anal sex with your doll
If you're familiar with the joys of a fleshlight, it's a similar sensation but you have the full-body experience to go with it so the realism is out of this world. Both the insert vagina and the built-in vagina are designed to give you the most realistic feeling of a woman's vagina possible.
The anus and the mouth are also designed with as much realism as possible. All openings have ribbed areas to increase pleasure and the vagina has multiple "chambers" as you advance along with it.
Sex Dolls and Oral Sex
Making sex with a sex doll is a different experience. Many users are addicted to it. Do you know how to use the mouth of a sex doll? In this article, you can find all the information about the sex dolls blowjob! If you have just purchased a sex doll, congratulations. You have made a lot of investments. Sex dolls can provide friendship, sexual gratification, and even add some unique tastes to your relationships. Sex dolls don't care about the content of your work, car, appearance or wallet. They are always very happy and will never judge you because of your fantasies or hang up.
Lubricants and your sex doll
Often, it ends up causing physical pain for the woman and consequently, uncomfortable and unpleasant sexual intercourse. That is why sex lubricants were created. Initially, they were meant only for people suffering from vaginal dryness, but as experts say, anyone can use them. The idea is to get the vagina as wet as possible so that penetration and entry by the penis are smooth with less friction.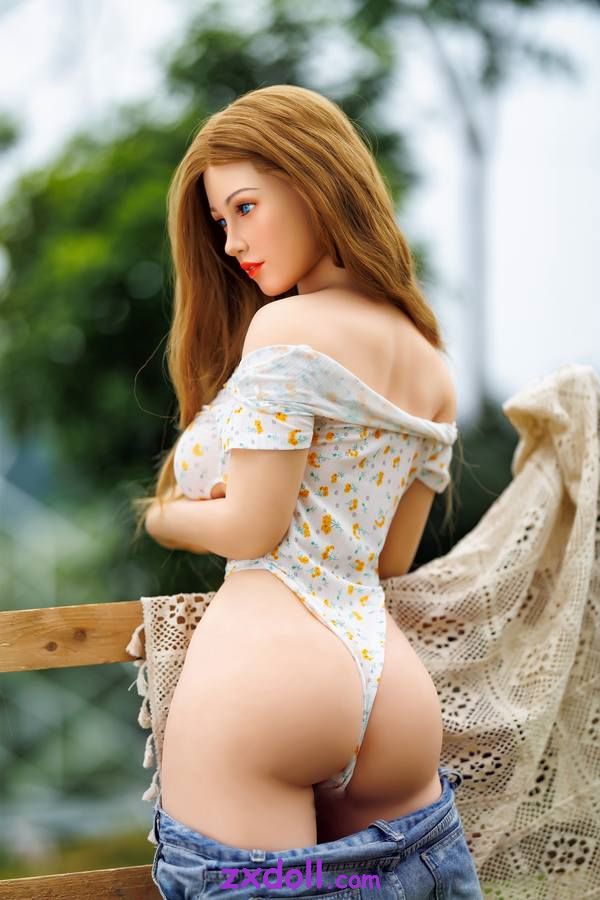 Sex Doll Storage
Sex dolls are a personal property that you would not allow anyone to access. Different people have different views about sex dolls. Some people think that it is not good to own a sex doll. To avoid the stigma that would arise, you should install a handy storage option. The storage option you choose to fit for your real doll should be one that keeps it in seclusion. After all, sex dolls are personal property that you cannot share even with your closest friends.
Dressing Your Sex Doll
Most of the sex dolls of the websites stick with size S for Women's clothing, so make sure you do not get anything too big. Lingerie, sexy play costumes, cosplay, there a million choices for you! Any clothing store would work, or if you want to dig deeper, you may find some very cool fetish stores, which can offer you a variety of extremely sexy stuff. Remember, that it is YOUR doll and you can change her however you want. Do not limit yourself.
Be careful when buying clothes that could potentially leave stains. Silicone dolls handle stains well, and it is easier to clean them. However, when it comes to sex dolls – they stain easily, and cleaning may be an issue.
Sex Doll Accessories:
* Sex doll wigs
*Sex Doll Body Enhancements
*Sex Doll Eyes
*Sex Doll Care Items
*Sex Doll Beauty Products
*Doll Forever
*Sex Doll Clothing
*Sex Doll Display